Carlsbad Physical Therapy
MÜV Carlsbad Physical Therapy is owned and operated by the therapists that will be treating you. Our goal is the wellness of our patients. Unlike larger clinics, MÜV is a small, yet unique treatment facility focused on our patient's needs. We promise private and personalized attention to each and every one of our Carlsbad Physical Therapy patients.
Make an Appointment
Pilates & Wellness
Your MÜV Carlsbad Physical Therapists are also Certified Pilates Instructors! In addition to Carlsbad Physical Therapy, MÜV also offers Group Pilates Classes as well as Private and Semi Private Pilates Sessions. Whether you are brand new to Pilates or it is already part of your routine, we invite you to practice with us as you learn to improve and grow!
Pilates Classes
Our Commitment to You
To provide the best quality of Carlsbad Physical Therapy, Pilates and Wellness to North County San Diego. We bring 20+ years of education, clinical experience and a genuine passion to MÜV.
To instruct and educate our clients / patients to "MÜV" better, increase body awareness, improve biomechanics to perform daily tasks & prevent / decrease risk for injuries.
To "MÜV" aka mobilize you. We are Carlsbad Physical Therapists with expertise in joint and soft tissue dysfunction.
We want to move you to achieve the path to optimal health and fitness. We believe we are all "works in progress", why not be in a better mental & physical state than you were 6 months, one year or an entire lifetime? We are completely dedicated and practice what we preach.
To progress our clients / patients from injury to recovery. We are orthopedic physical therapists, highly trained, passionate w/ lots of experience.
Dr. Mollie Fitzsimmons
PT, DPT, CPI
Co-Founder
more info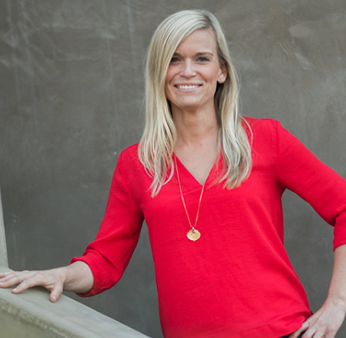 Dr. Erin Haffner
PT, DPT, OCS
Co-Founder
more info

Carlsbad Physical Therapy

The view of the zen garden from our front door!
We are conveniently located in the Carlsbad Gateway Center off El Camino Real near Palomar Airport Rd. Our newly remodeled first-floor facility is spacious and comfortable, featuring:
state-of-the-art therapy equipment
private individual treatment rooms
new Pilates studio with reformers
beautiful zen-garden courtyard
convenient first-floor location
ample adjacent parking
handicap parking/ramp access
Make an Physical Therapy Appointment
Call us @ 760.919.2688 or fill out the appointment request form below: